Create Aligned content that connects & converts From social to list to launch
For business owners ready for a deeper, more intentional content creation system.
Are you stuck in the content creation "friend zone"?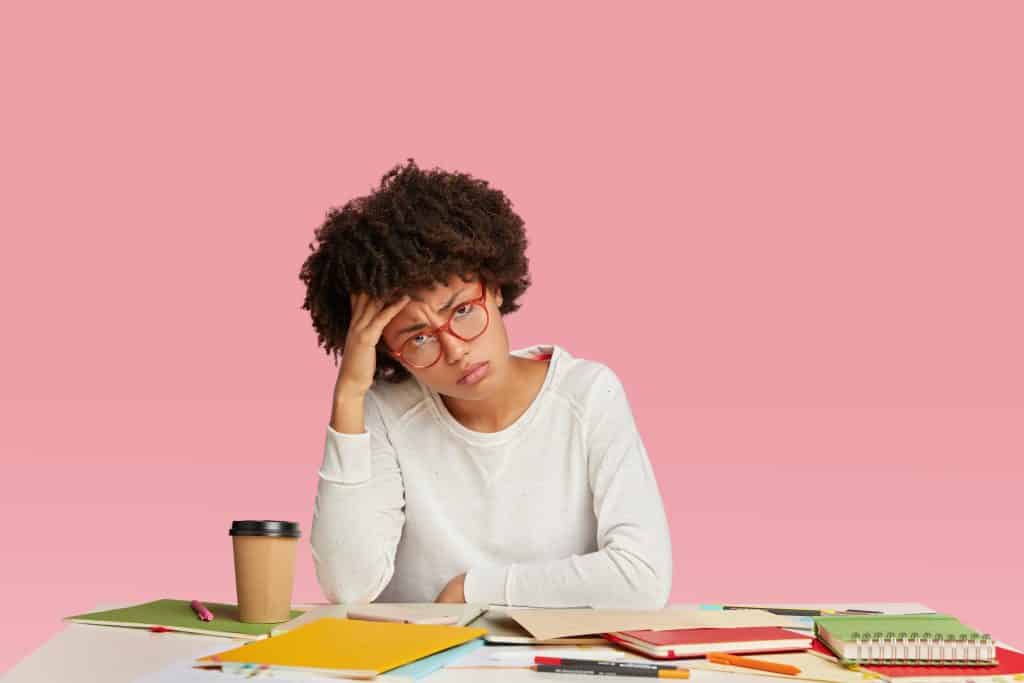 Where you're constantly creating massive amounts of content that isn't leading to clients or sales.
Once in a while, you'll get an "Oh, that's nice.", but not a solid commitment to move to the next step. 
You spend hours of time writing, recording, and creating social media posts, blogs, lead magnets, and emails that you think your audience will like. Instead? Crickets!
Not to mention all the courses, templates, and systems you bought that helped you pump out content like a boss… but didn't convert into dollars in your bank account.
You're tired of creating content just because that's what you're "supposed" to do; maybe you've hit a standstill with building your list or feel frustrated that people keep saying your offer isn't for them.
The key to getting people to buy your offers?
Influencing them before they even know they need it.
Influencing your audience the right way empowers them to make an informed buying decision. 
With a better understanding of the challenges they face and knowing what really lights them up, you'll connect with your audience at a much deeper level. 
When you influence your audience to go from social to list to launch, you'll create content and list builders that perfectly align with your paid offers.
The more alignment you have, the bigger the opportunity to bring the right people into your business and truly make a positive impact in their lives.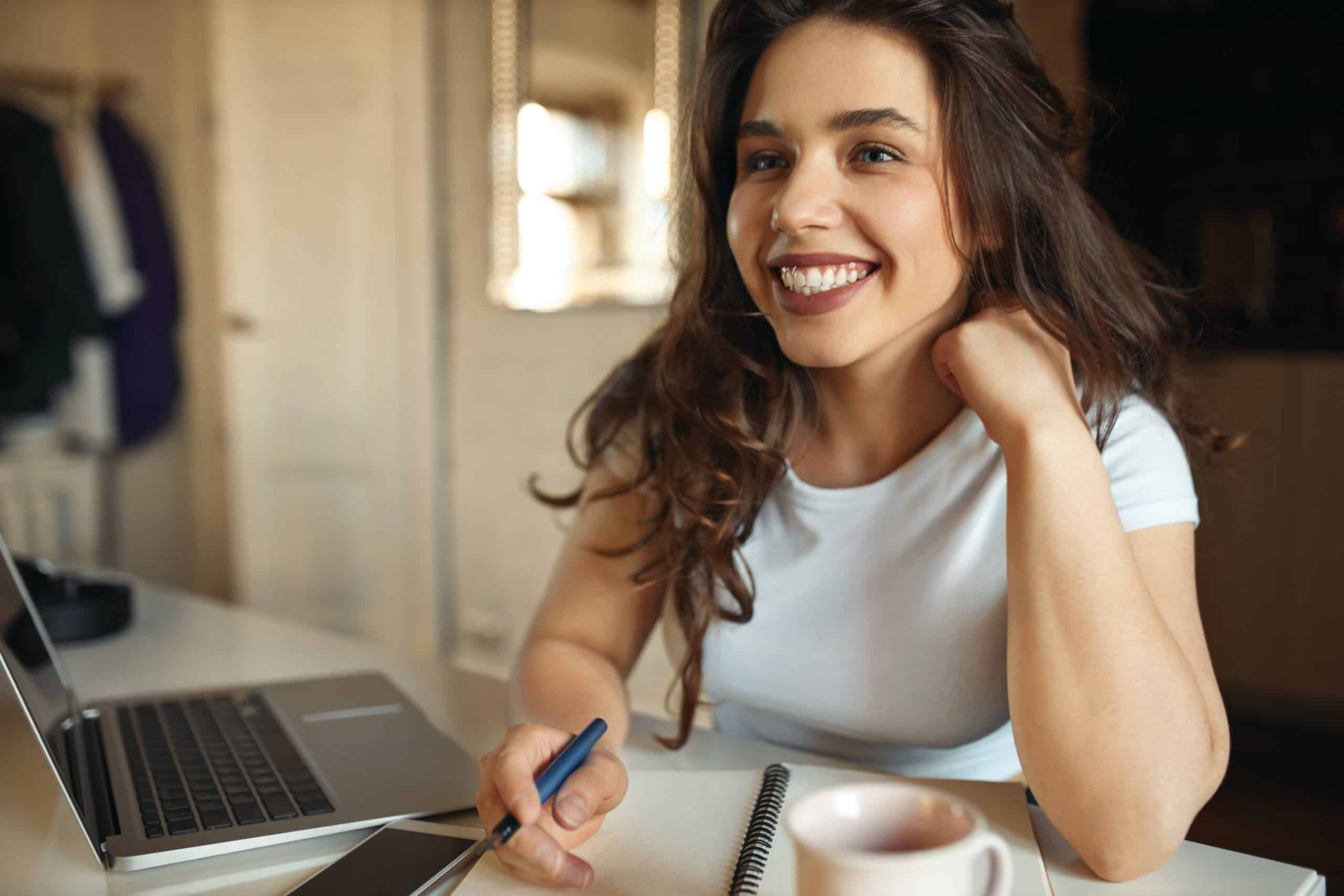 The Influenced Course is a premium list building program to help you attract more of the right clients into your business. From your social media to your list builders to your launch!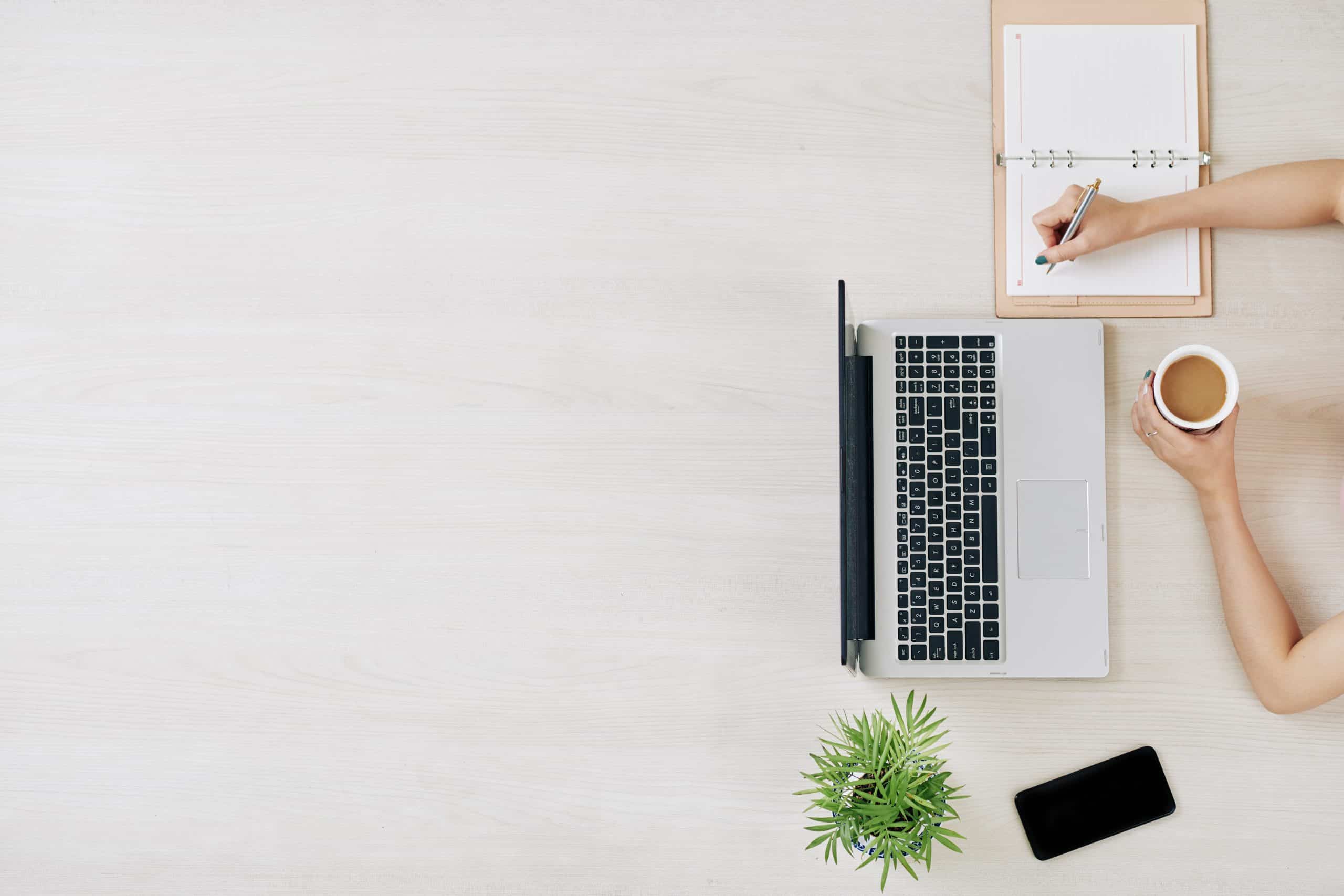 I've seen how devastating it is for my clients to put the time, energy, and effort into a launch and not get the results they deserve.
Maybe
you've bought other content creation courses that helped you create content for your social media but didn't lead your audience to buy your offers.
Or
you purchased a list building course that got you started with your first lead magnet, but you haven't had luck converting those opt-ins into sales.
Perhaps
you're having trouble connecting your lead magnets with your launches, making your content feel all over the place.
It's time to change all that!
With this course, I've created something dramatically different from anything else out there. I've bundled the best of my knowledge and experience, using the same advanced list building techniques that have led to the successes we've had in our multi-six-figure business.
I'm confident you won't find any other list building program like this one.
You'll learn real strategies to influence the right people to buy your offers, allowing you to build your business and positively impact their lives. 
I must warn you though, this isn't a beginner-level course. 
If you're ready to roll up your sleeves and get to work influencing your audience from social to list to launch…then enroll in the Influenced course!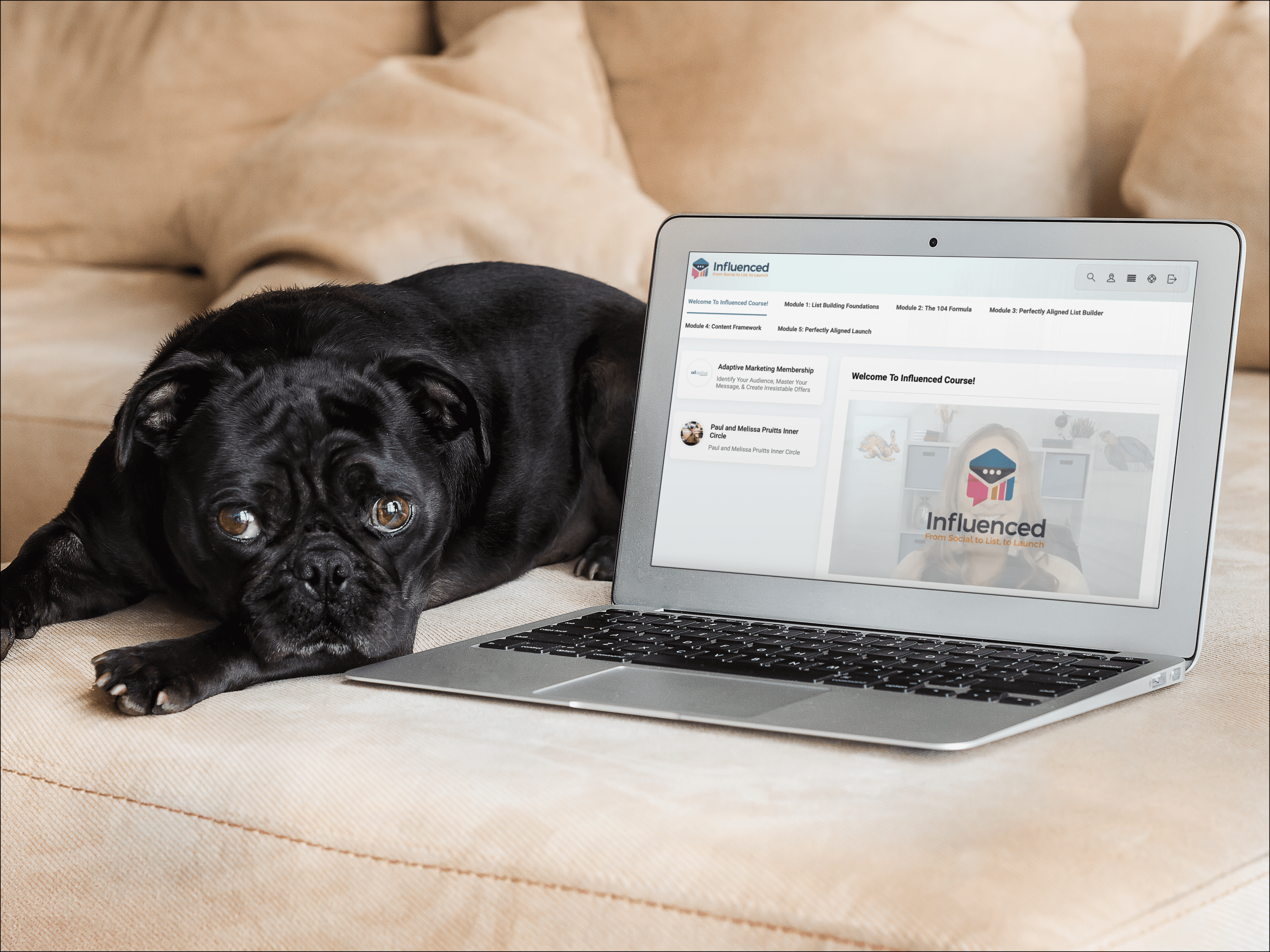 Here's what you get in Influenced:
Module 1: List Building Foundations
Your Takeaways:
Discover why you don't need a big list to be successful.

How to find out what list-building methods work for you.

The 4 key lists that you should have.

The 3 factors that allow you to connect better with your people & increase conversions.

How to find out where your ideal client is hanging out in the online space.

How to get a first-hand perspective of what your clients are going through.
Module 2: The 104 Formula
Your Takeaways:
How to create content that resonates with your audience and is linked to your offers.

Understanding the internal and external language of our clients. 

Empower your audience to shift their feeling of overwhelm to excitement.

Speak into the things that your audience desires with inspirational and motivational content.

Map out the key points in your transformation track to really connect with your people no matter where they're at on their journey of transformation.

Create list-building content that speaks to what your audience is thinking, saying, feeling and doing.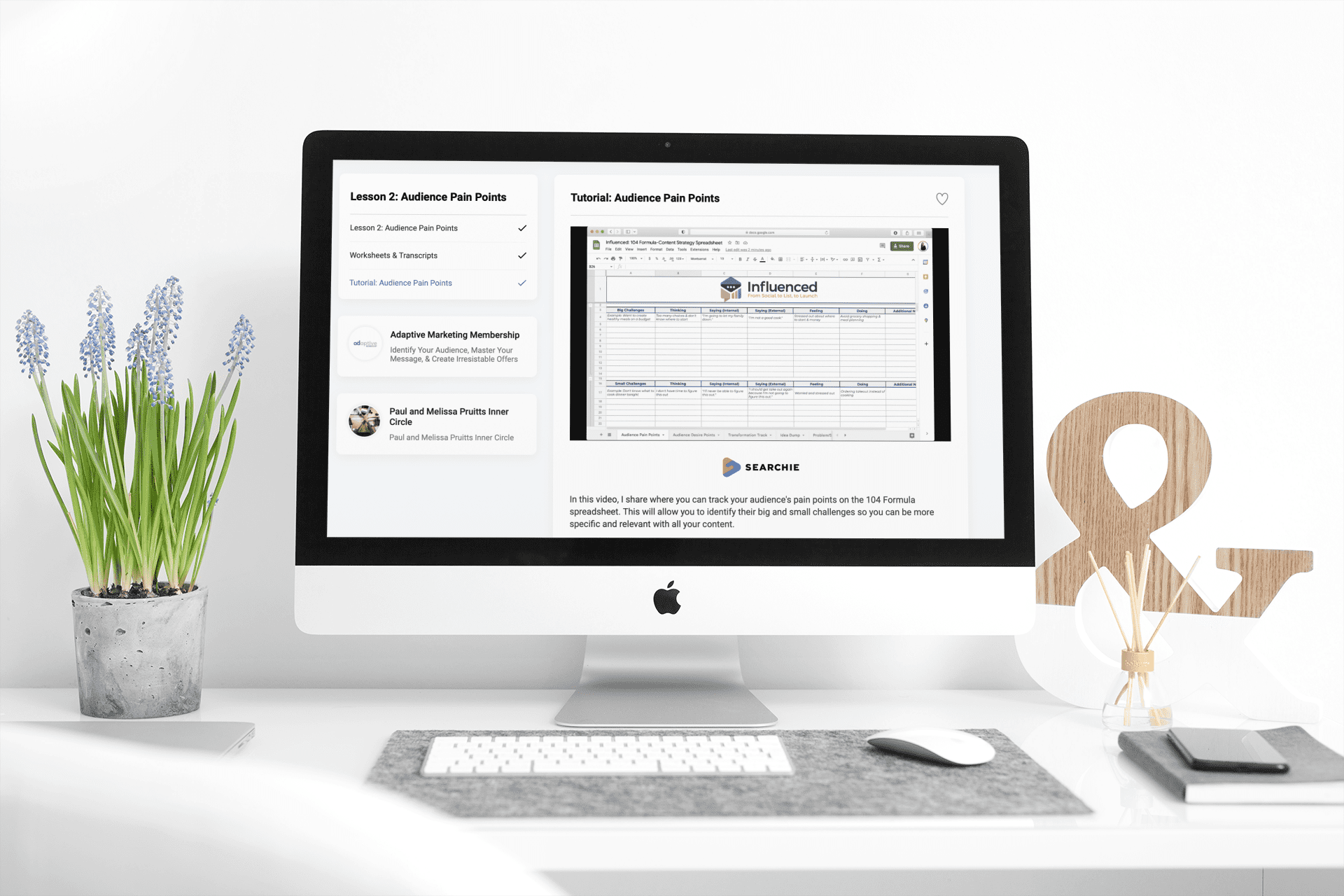 Module 3: Perfectly Aligned List Builder
Your Takeaways:
How to create a quick win that doesn't give away too much with your list builder.

Align your list builder and offer with your audience's problems to attract the right audience.

How to position yourself as an expert and level up your authority without bragging

Ensure a high-quality standard and congruent branding with your list builder.

Make your audience understand how your list builder helps them through a simplified copy and a precise layout.

Build Like, Know and Trust to warm up your audience for your additional paid offers.
Module 4: Content Framework
Your Takeaways:
Create content that's consistent, engaging, and aligned.

Reach different audiences through different mediums.

Spend less time on content creation and be more intentional.

Shift your mindset from being a consumer into being a producer.

Create content that grabs your audience's attention and gets them curious.

Help your audience have buy-in and feel compelled and empowered that they can actually do whatever you're leading them to do.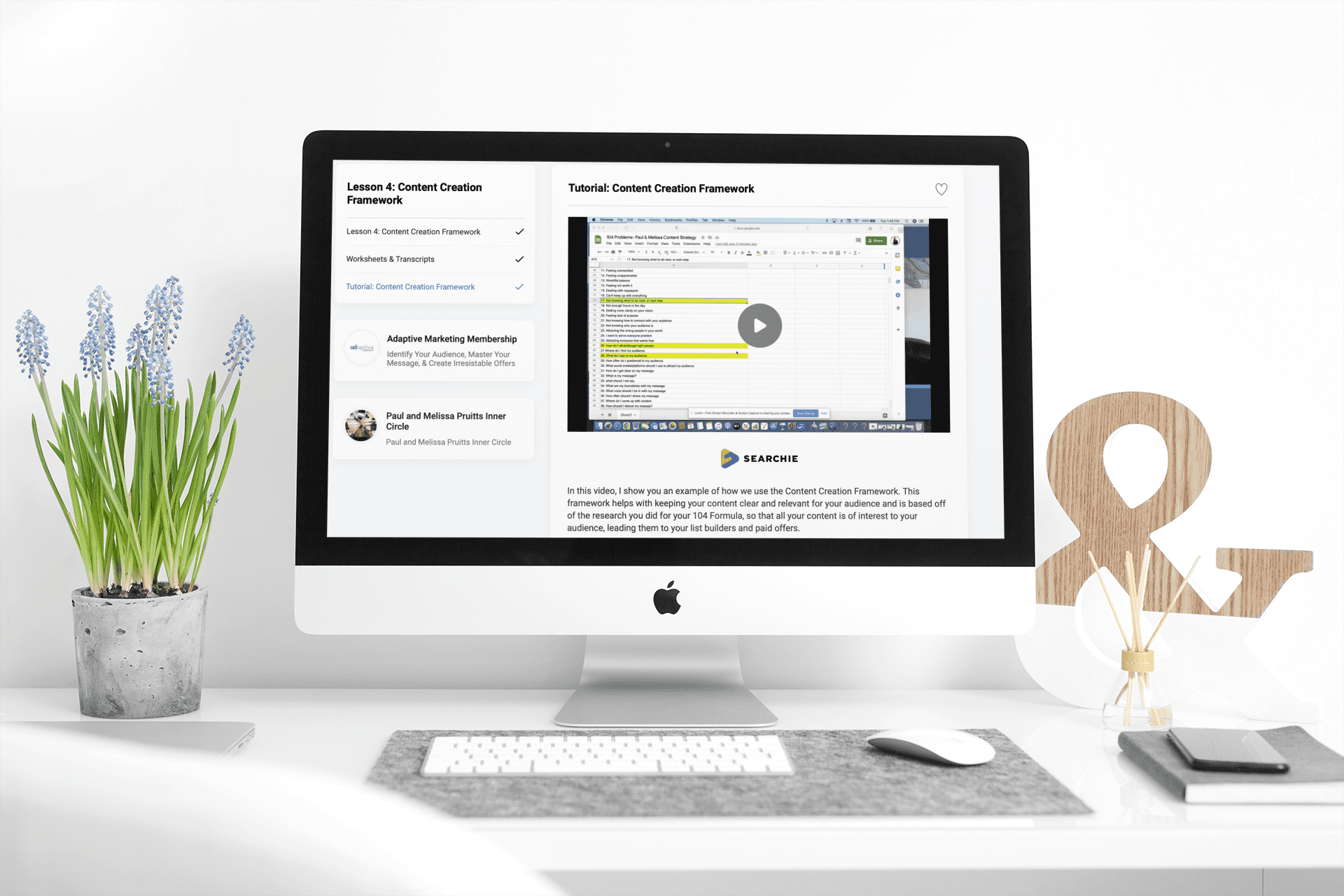 Module 5: Perfectly Aligned Launch
Your Takeaways:
Use your audience's hot topics that are related to your launch topics as pre-launch conversations.

Have different types of conversations to connect with your audience during different points of your launch.

Don't just focus on the deliverables of your offer but also portray the benefits of the transformation your audience will achieve by going through your offer.

Start a seamless conversation that carries through into your open cart and avoid suddenly switching into "selling mode."

Handle objections and limiting beliefs throughout your launch conversation, so your audience will have that buy-in and be more open to the possibilities.

Create an amazing onboarding experience for buyers and continue to build like, know & trust with your non-buyers.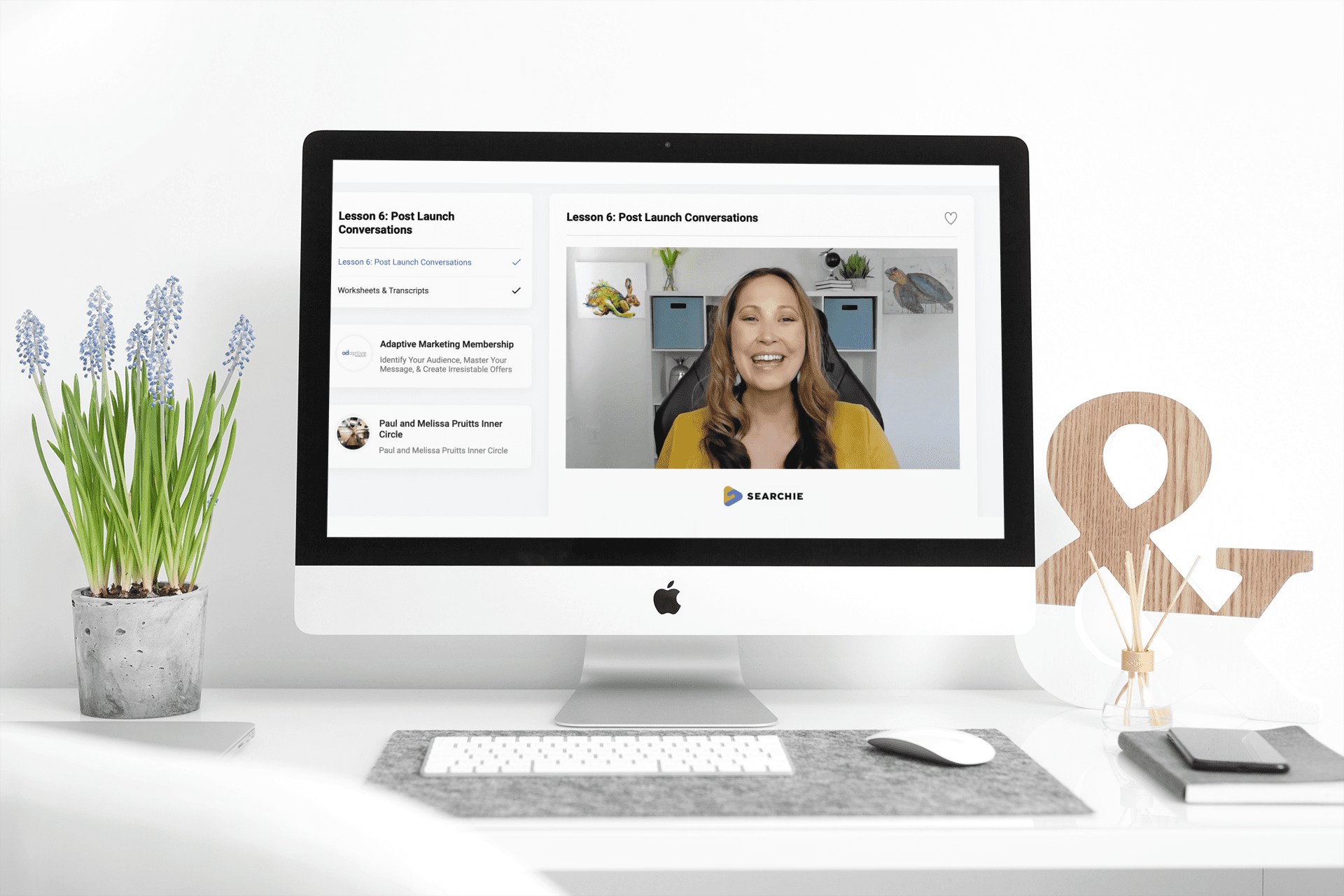 Available Anytime
so you can learn on your schedule!
Access Everything
in our secure online platform.
Lifetime Access
to the 2022 Influenced Course the instant you enroll!
Easy to Use
content provided in video, MP3, & written transcripts-choose your favorite format. 
PLUS,
each lesson has a PDF download support workbook. There are also video tutorials and resources to help with the implementation of the lessons.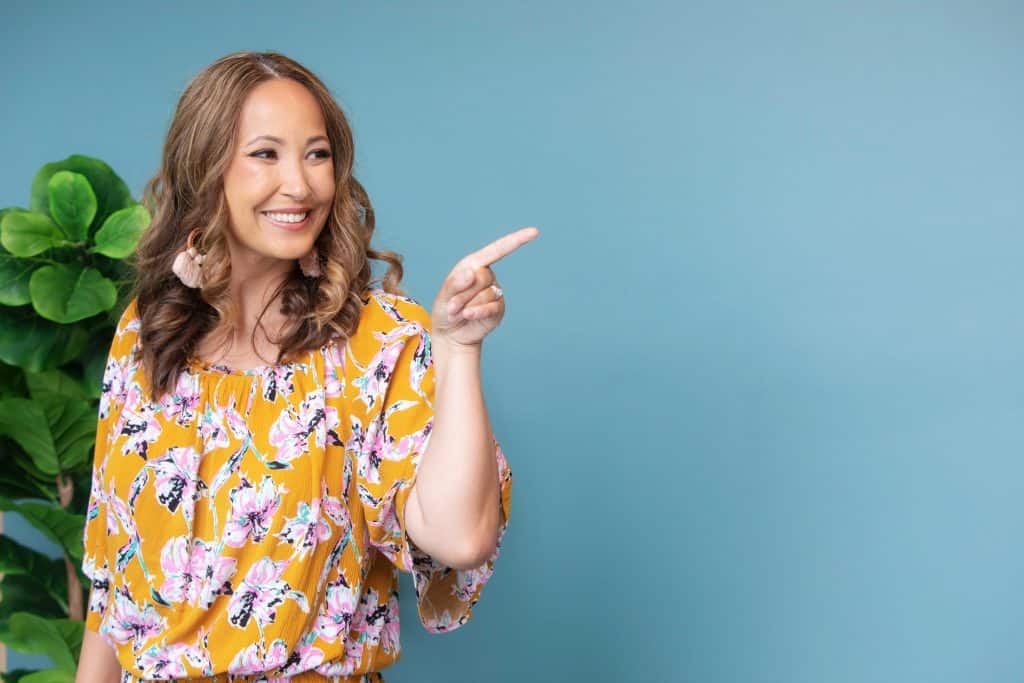 Who's behind the Influenced Course?
It's me, Melissa Pruitt!
I've been creating content for over a decade, and I'm stoked to help you create intentional content so you can build your email list with people who are perfectly aligned with your paid offers. 
How do I know I can help you? Because I've been doing this work my entire life!
I've had a ton of different experiences that have led me down this path..therapist, life coach and national trainer, author, speaker (you may have seen me on the TEDx stage!), and COO for our own multi six figure business with my husband, Paul.
I've worked with a lot of different types of people to understand how people's minds work and how to talk to people, so they get you..that's the nerdy side of me!
My first book focused on helping people build a daily mindset practice to set their intentions for the kind of day they wanted to create. I've seen great results with people who have put this practice into action.
The Influenced Course uses that same concept to help you create perfectly aligned social media content that leads to your list builders and paid offers.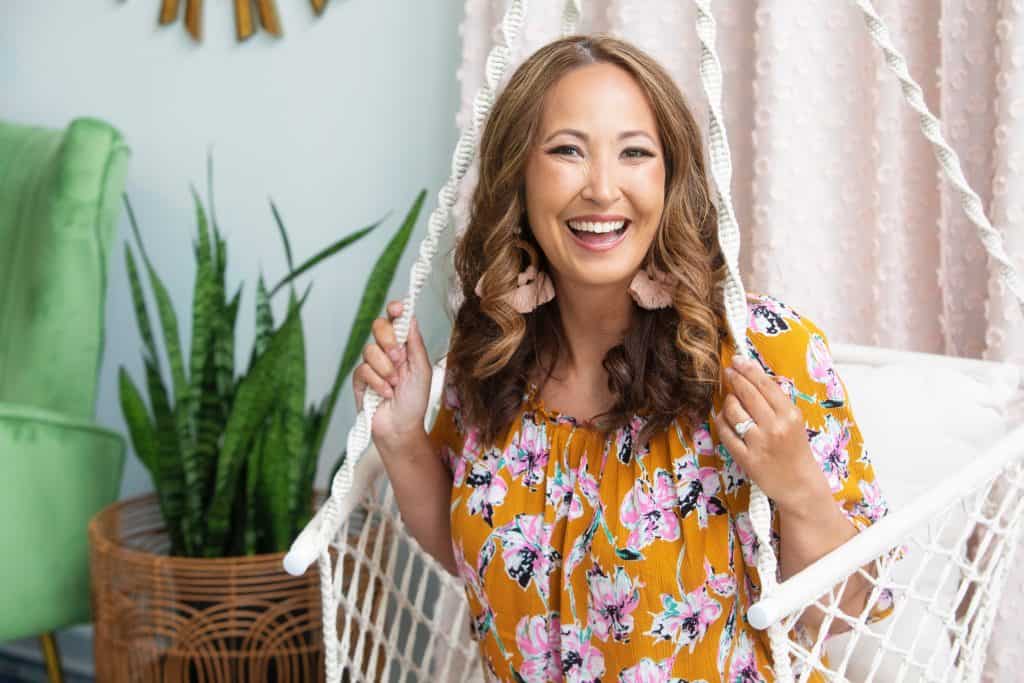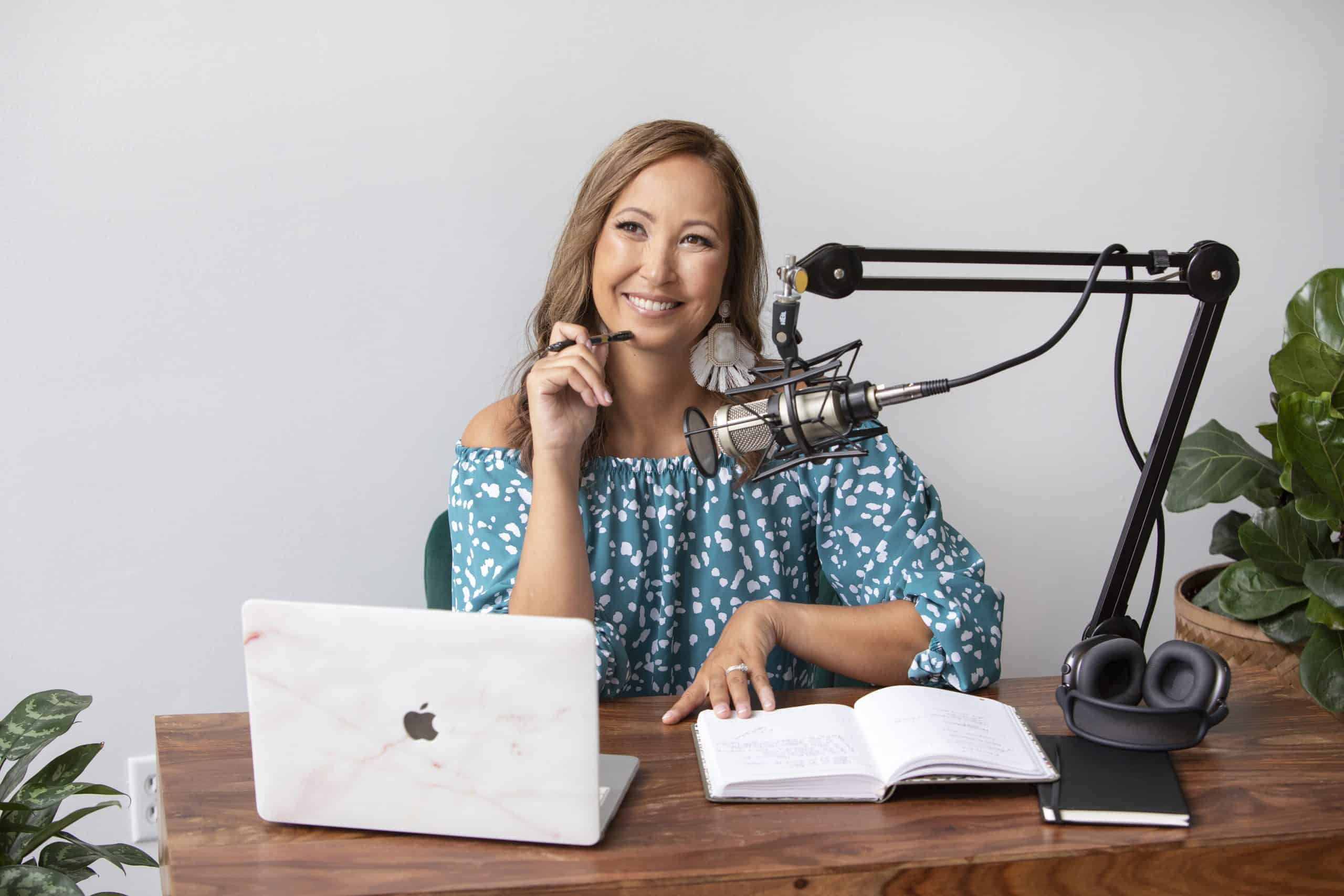 My role in our businesses has always been content creation and launch implementation. I've built all of our sales pages and opt-in pages that have led to successful launches and created an audience of curious, excited individuals eager to hear what we have to say. I've built Paul's social media platforms to tens of thousands of followers through engaging content before shifting gears to build my own. I've reviewed hundreds of entrepreneurs' sales pages, opt-in pages, and marketing materials to give them feedback for improvement, resulting in major wins in their businesses, including increased conversions and higher engagement. 
All of the content you create should have a purpose to lead your audience to naturally be interested in buying your offers.
Enroll in the Influenced Course to learn how to create intentional content that leads your audience to buying your offers!
Get an extra $1935 in Bonuses when you enroll in the Influenced Course today!
Bonus #1: Daily Implementation Support & Virtual Mastermind for 6 weeks with Melissa ($997 Value)
The one thing we're amazing at is helping entrepreneurs take action and make things happen.
We are here to help you get results with The Influenced Course. This includes helping you identify your audience, fine-tune your messaging, so it connects with them, and create a desirable lead magnet and irresistible offer.
When you join the Influenced Course, you'll get DAILY access to us every weekday (Monday-Friday) for 6 weeks!
We'll also have weekly LIVE Zoom coaching calls to ensure you are supported as you go through the course and help you out where you are feeling stuck. These will be recorded to watch on replay at your convenience.
We're dedicated to helping you get out of your own way and take action on everything you learn inside of The Influenced Course...think of us as your strategic partner to help answer your questions, implement quickly, and help you to keep moving forward!
Bonus #2: Small Intimate Private Support Facebook Community for 6 weeks with Paul, Melissa & Their Team ($497 Value)
We'll help you step by step as you go through The Influenced course and be available to answer questions and brainstorm in our small private Facebook Group.
Every question will be answered timely, so you aren't stuck wondering what to do next!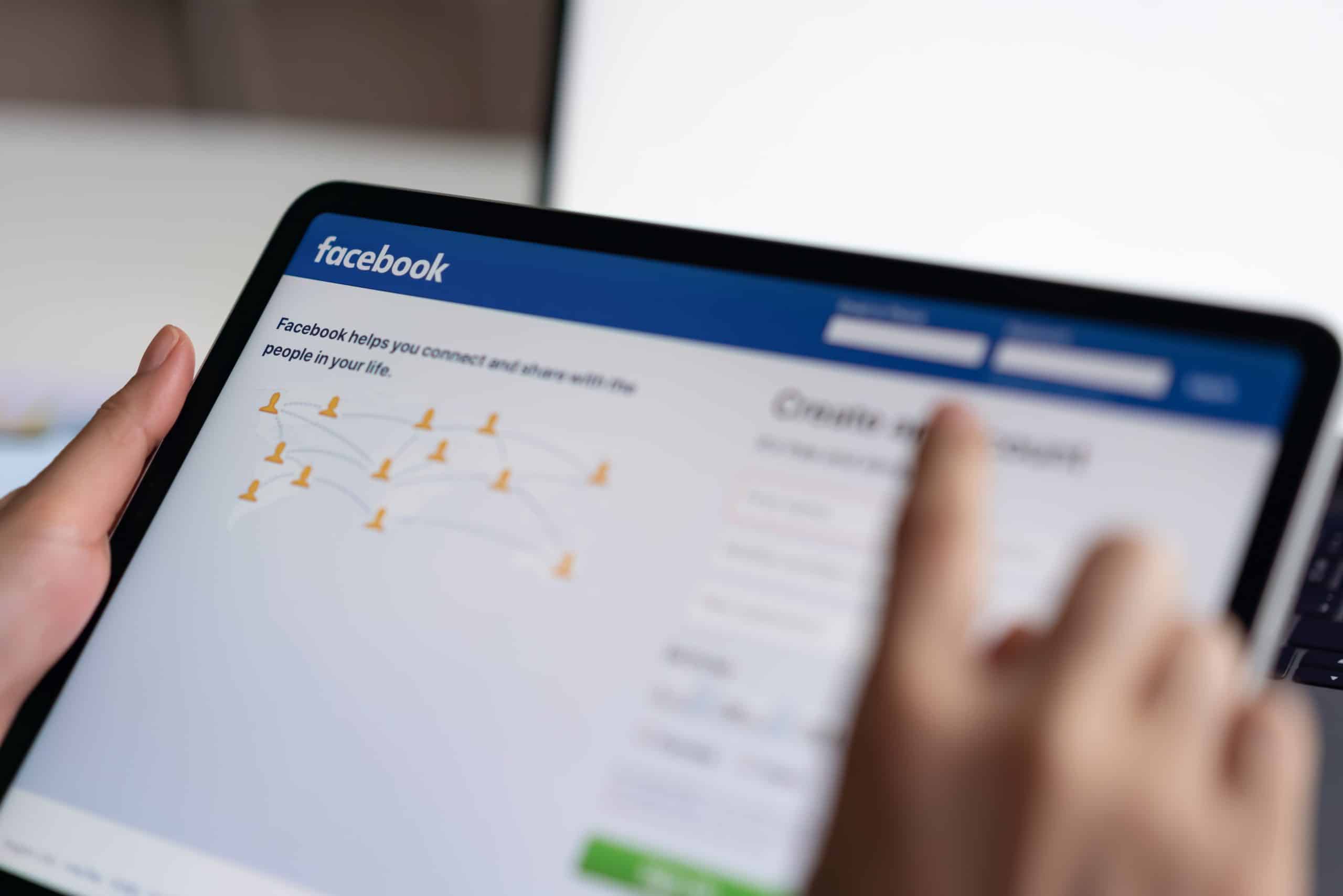 Bonus #3: Down & Dirty Sales Page Training (Value $97)
So you want to make a sales page in a short amount of time? Here's a guide to make sure you include all the important elements to get your sales page up and off the ground!
A Down & Dirty Sales Page is great if you're in a pinch and need to get your offer out quickly. It's also great if you're testing a new offer and want to create something professional to present to your audience.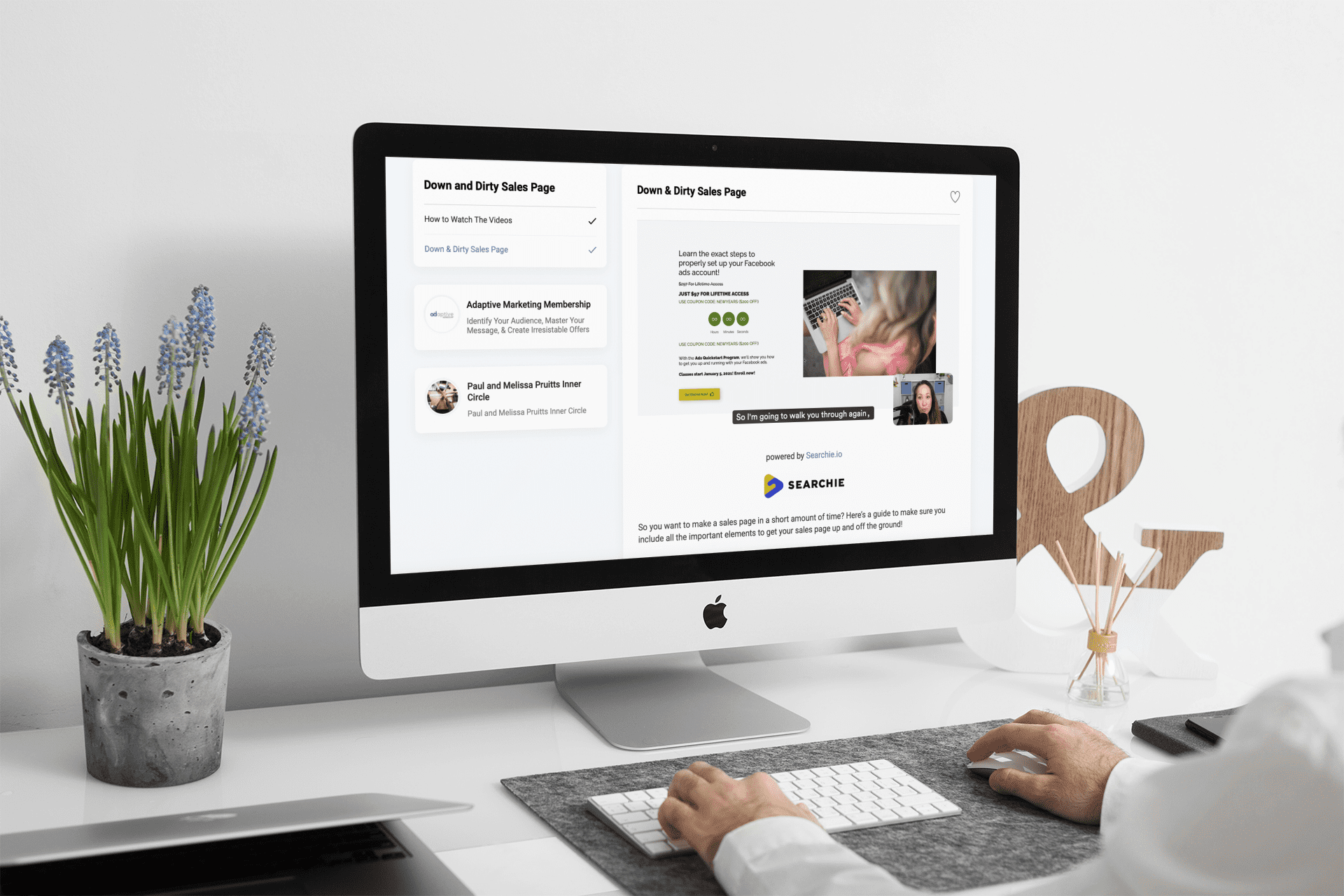 Bonus #4: Opt-in Page Professional Review (Value $47)
Our Adaptive Team includes professional copywriters with a range of expertise in conversion copy, graphic design, storytelling, case studies, market research, and more. During the 6 weeks of live support of Influenced, you'll have the opportunity to submit your opt-in page for a professional review recording from one of our team members.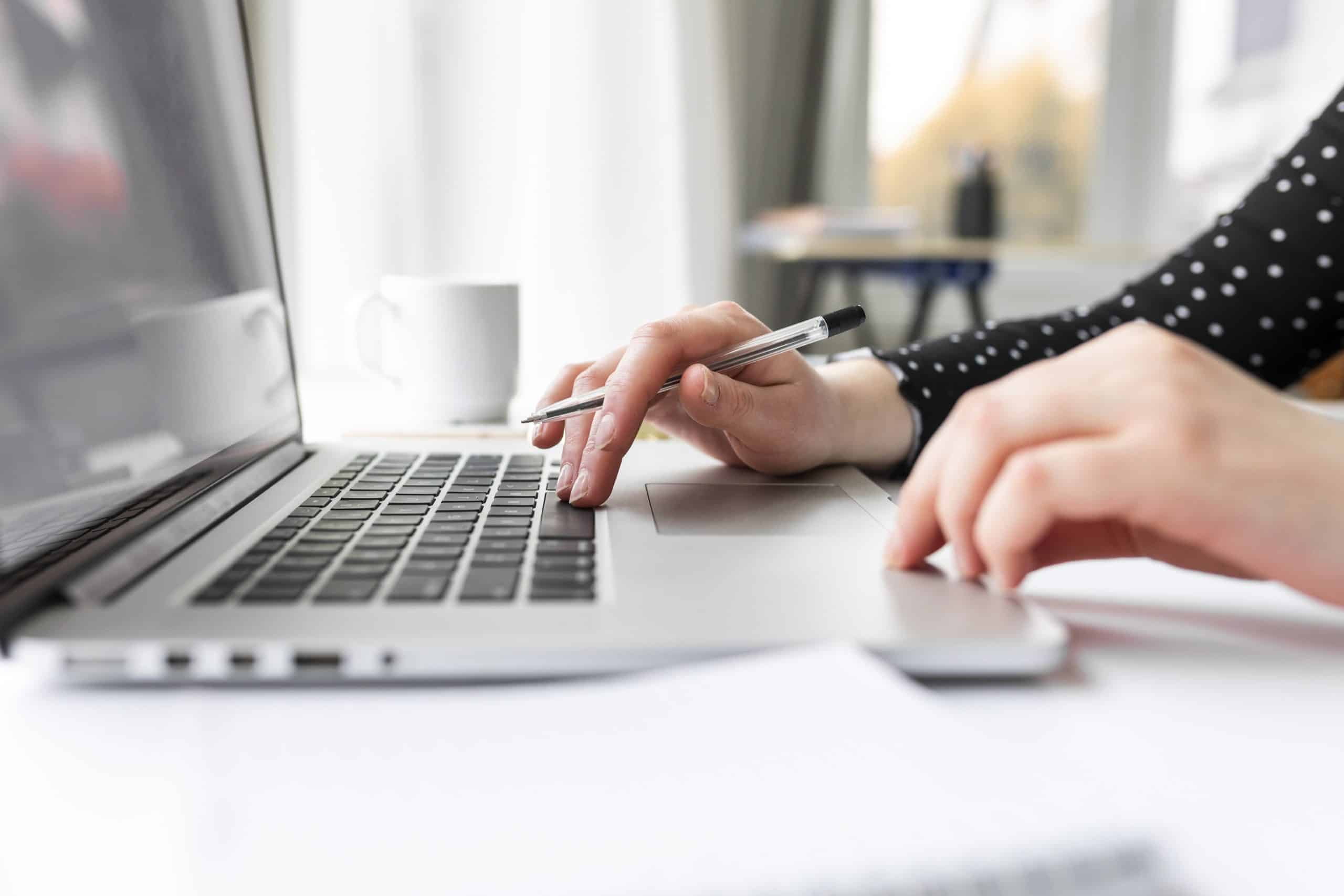 Bonus 5: Amplify Your List Building with Ads Training (Value $297)
We are bringing the heat with an exclusive workshop with Paul on planning your ads strategy for your next launch! Paul shares exactly what ads you need to have in place to set yourself up for a successful launch.
This is an opportunity to get more insight and expertise from Paul, who has helped so many entrepreneurs with their ads strategy, whether it's their first time launching or they're seasoned and want to take it up a level!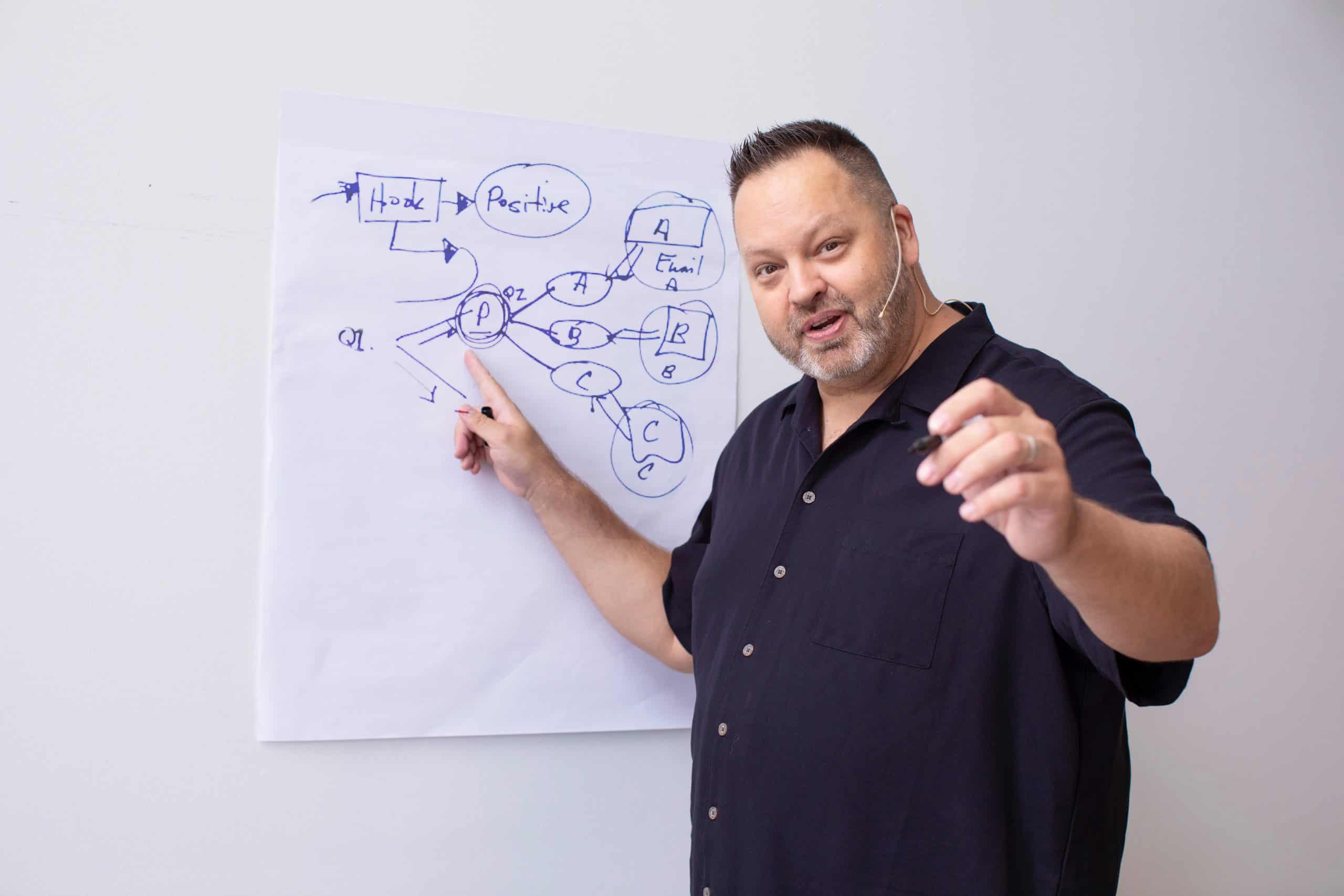 Results & Wins From My Clients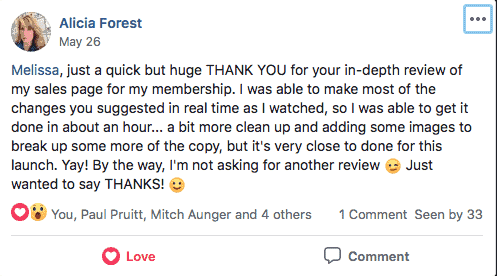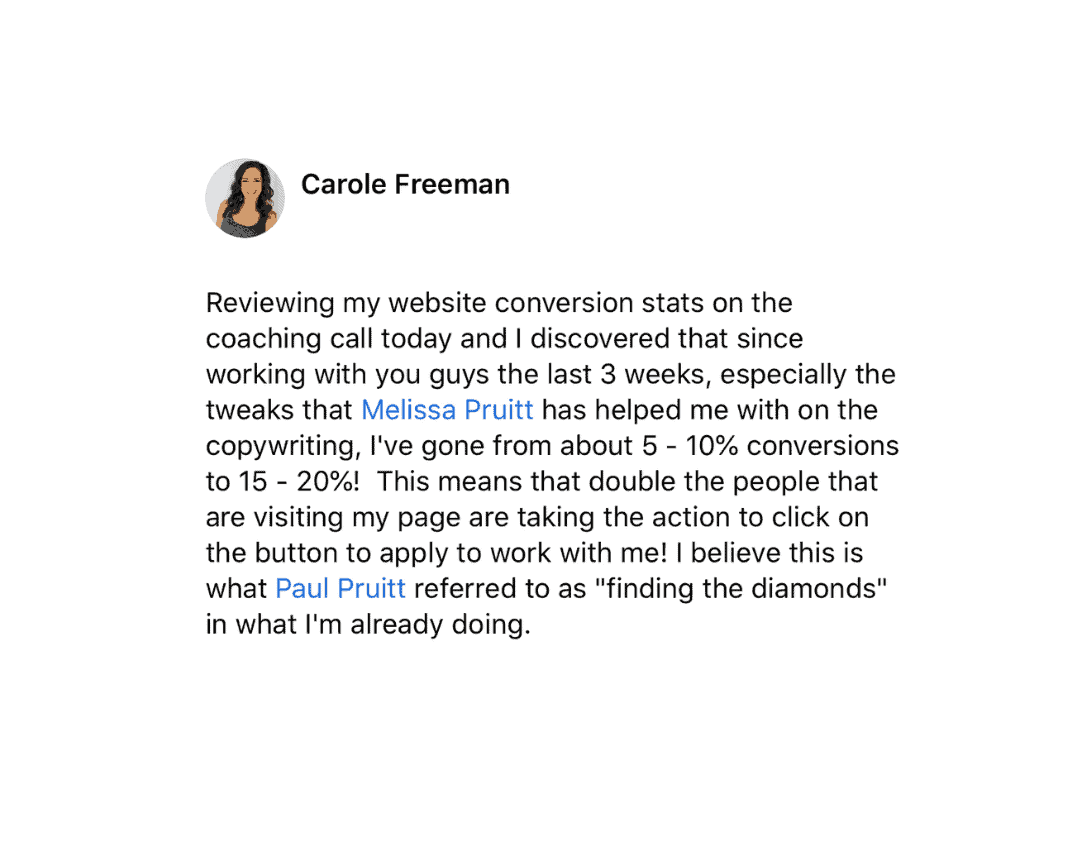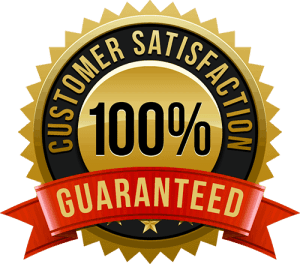 Be sure this is right for you with the 
"You're 100% Protected" Guarantee*
I know the Influenced Course helps business owners, so I'm betting on it being the right fit.
You have a full 14 days to see if it's for you. Just contact us, and you're eligible for a refund.
I want you to get results - and that comes from doing the work.  
When you join, you make a commitment to yourself. If you follow through and don't get results within 14 days, you can get a 100% refund.
*Please read Terms & Conditions for details
Have more questions? Check out the FAQs!
I created the Influenced Course for Entrepreneurs and Business Owners who are tired of surface level content creation templates and courses. Who are ready for a deeper, more intentional content creation system for launches that leads the right audience into their paid offers. 
When you attract the right people into your business, they'll be perfectly aligned for your paid offers. Which means more sales and a bigger impact!
Influenced Course is the Content Creation system for list building that leads to sales.